Great job this weekend Flyers. We went 3 and 5 in the round robin games beating the Raptors, Braves and Lakers. We lost by one run to the DD and we lead against the Dutch National Team through the whole game and then lost by one run. We played our last game against the Braves for 5th or 6th place. It was a back and fourth battle for the game to be tied and had to go to extra innings. We lost in the extra inning 4 – 0. Everyone played their heart out and played very well. The Flyers left Holland with the 6th Place trophie. For the 2 players that got hurt, take it easy and rest up and get better.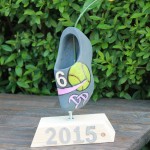 Game 1 vs. Mohawks Loss 16-6
Game 2 vs. LSG Loss 12-8
Game 3 vs. Braves Win 12-9
Game 4 vs. Raptors Win 6-4
Game 5 vs. BBK Loss 20-13
Game 6 vs. DD Loss 11-6
Game 7 vs. DNT Loss 13-12
Game 8 vs. Lakers Win 17-6
5ht/6th Place game vs. Braves Loss 7-6
Once again, i would like to thank all the team members that went to the tournament and for all the ones that didn't thank you for supporting us. This is the best group of people i have had the pleasure of working with and coaching. Watching you guys play and getting better and better every time you play gives me a great feeling as a coach.